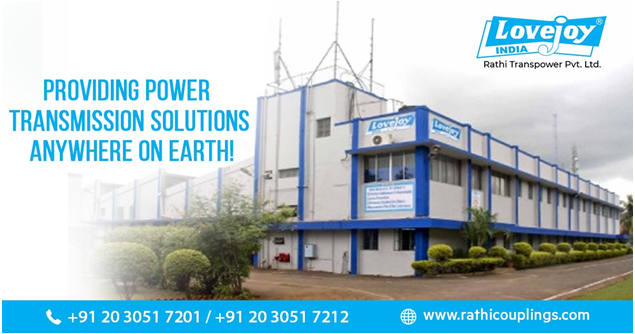 Rathi Transpower Pvt Ltd established since 1983, having a manufacturing plant in Alandi, Pune is full-fledged manufacturing set up, catering to coupling needs of every industrial sector.
We manufacture every type of couplings for all types of conceivable drive applications. Our facilities are certified to ISO 9001 since 1993 with a presence in every part of Globe with offices in India, North America, Germany and Australia.
Few manufacturers globally can offer such a vast variety of couplings, readily available through our global distribution system.
Our extensive project management expertise and our pursuit of synergies are the keys to providing the highest standards for our customers.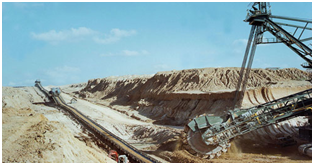 In today's growing scenario demands are raised worldwide for natural resources where conveyors are used in surface, underground mines, mineral-processing facilities, harbors and ports which routinely moving hundreds and thousands of tons per day.
This demand upping the manufactures on the limit of belt – conveying capacity, resulting in higher loads and in turn higher wears.
For this higher-capacity conveyors are often designed with reduced safety margins on the belt which requires greater drive system control to ensure maximum availability and reduce any unexpected downtime.
Hydrodynamic fluid couplings actively cushion motors, belts and gear reducers in such systems from torque overloads and torsional shock.
They maximize power transmission and step lessly control torque, acceleration and operating speed. In addition, the "slip" when loaded beyond maximum capacity and effectively protect the driveline from harm.
Perhaps no single element contributes more to smooth belt-conveyor operation than a fluid coupling. The belt is often the most expensive part of a conveyor system, and couplings must protect that investment through smooth, dependable operation.
As mentioned above, hydrodynamic couplings by design transfer power with negligible wear and eliminate mechanical shocks in the drive chain.
Rugged, robust and compact couplings of Rathi Lovejoy work dependably and ensure safe and reliable performance, even under the toughest environmental conditions.
Read More: Various Applications of Couplings
Technology:
Rathi Lovejoy Fluid coupling having technical collaboration with TRANSFLUID S.p.A. Italy, works on Hydrokinetic principle, and both the impellers performs like a centrifugal pump and/or a hydraulic turbine.
As the name implies, they hold a pre-set amount of fluid. They are filled before commissioning; the ratio of fluid volume to the overall volume of the coupling (called the fill level) affects output. Manually adding or removing fluid (when stopped) changes operating characteristics.
Our 'Lovejoy-India' fluid couplings are inbuilt with the following advantages over others,
1. Manufactured with Pressurized Aluminum die castings – it ensures superior quality, increase in power to weight ratio & best aesthetics as compared to gravity die castings & sand casting fluid couplings.
2. Our standard design construction, fluid coupling is placed before to flexible coupling – it provides increase in life time for flexible coupling, in-turn down time is reduced & easy maintenance.
3. Viton 2 lip oil seals are used to ensure zero oil leakage.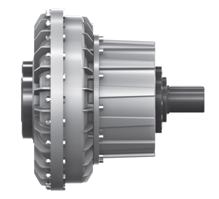 Our various fluid coupling versions are mainly differentiated by their internal volumetric chambers, and the means by which they automatically meter filling and emptying to influence start-up behavior. They generally don't need external controls and provide seamless, trouble-free performance. Benefits and advantages

They generally don't need external controls and provide seamless, trouble-free performance.
Did you know?

The specified operating conditions of a Rathi Lovejoy coupling can be monitored by a thermal operation control device and fusible safety plugs in the coupling housing provide additional protection against overheating and overload pressure.
Rathi Couplings provides every type of power transmission coupling and have a range of products such as Jaw Flex Couplings, Pin and Bush Couplings, Tyre Couplings, Gear Flex Couplings, Grid Couplings, Disc/Laminae API Couplings, Disc/Laminae Non-API Couplings, Sleeve Flex Couplings, Rigid Couplings, Fluid Couplings, etc.